Yes, there are direct flights from Toronto to Seoul. So, if you ever have 26 hours to spare, why not book yourself a trip to South Korea for the Seoul International Book Fair (SIBF)?
Two South Korean book industry associations, Book Trade Promotion and Korean Publishing Research Institute, invited me to attend the SIBF and give a lecture on the Canadian book industry. Also invited were presenters from Austria, Germany, and Japan. In addition to all of the SIBF presentations, our very gracious hosts also included a tour of some book-related venues in and around Seoul.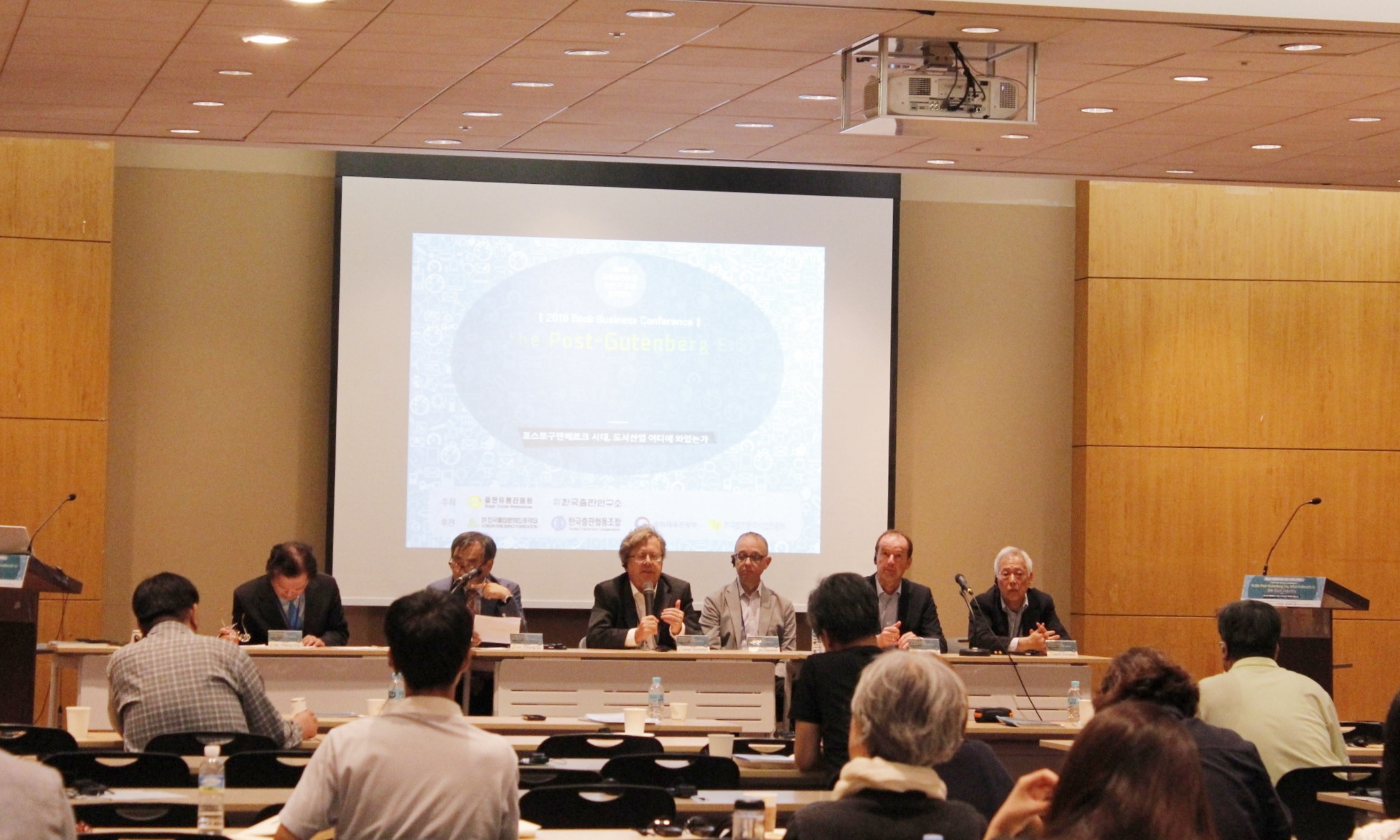 The Seoul International Book Fair
The SIBF is primarily a consumer-oriented fair – more like what we think of as a 'Salon du livre.' It's worth a visit if you happen to be in Seoul when SIBF is happening, but if not, the exhibition hall (Coex) is connected to a mall with a stunning library (see below).
Libraries
Seoul has some beautiful libraries that are definitely worth a visit.
Paju Book City
Paju Book City is an area just outside of Seoul where the South Korean book industry has chosen to locate themselves. This is a modern, planned community and all (most?) of the publishers in South Korea are located here. The area and architecture are gorgeous. There is another stunning library here that also contains a hotel where the rooms don't have televisions, only books!
Kyonbo Book Centre
The Gwanghwamun location of the Kyobo book store in Seoul is beautiful, busy, packed, and has an English section if you need to reload after that long flight. This location includes food, electronics, and a massive 150-foot wooden table(s) for reading at.
Seoul Comics Road
Looking for a comic book, graphic novel, or some good photo ops? Then the Seoul Comics Road (also called the Cartoon Street) is the place for you.